END FED ANTENNA IDEAS FOR FIXED OR PORTABLE
---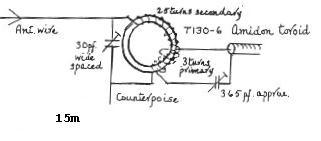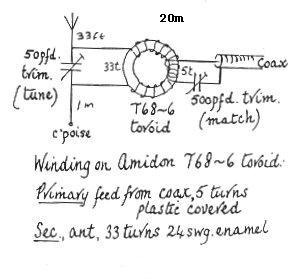 These ideas from G3WQW appeared in Sprat 95.
Note
No earth system is required
Can be erected as horizontal or slopers
The windings for the 15m coupler are secondary 25 turns of 16 SWG enammeled copper wire with 3 turns of plastic covered wire over the earthy end. The tuner can housed in a plastic container and thin, light coax used.
When used as a sloper, the favoured direction can be altered by moving the sloping wire at the lower end.