G0NKZ near the South Pole!
---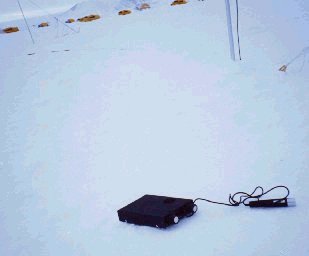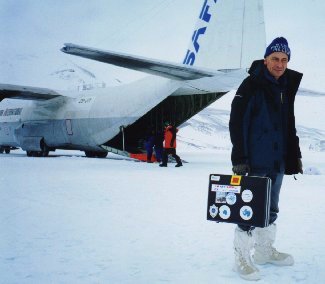 Hi Frank , I thought you might like the attached pictures, one shows my Epiphyte 2 80m set laying on the ice about 600 miles from the South pole about 3 weeks ago I did hear a South African station but did not work any one from there. While working in the bottom of Chile I managed to work 5 countries (including northern Chile) not bad 5w SSB!
Second picture shows me with my tool case (which also housed the QRP set) standing by the Herc. waiting for the ride back to Chile from Antarctica temp -19c.
Kenn G0NKZ
Thanks Kenn for letting me have the photographs.
Frank G3YCC
---
Back to the first page