G3YCC's QSL Cavalcade - part 3
---
Here are some of the QSL cards I treasure as being of special interest.
---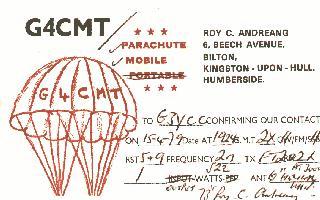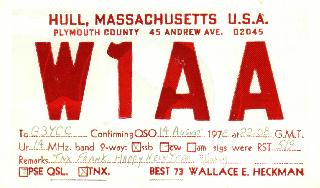 The card from G4CMT is interesting, as I worked him with QRP on 2m FM, when he was at 3,000 ft parachute mobile!
Roy, G4CMT made several parachute jumps well into his 70's in aid of the Scout movement, raising thousands of pounds. On one occasion he had 2m CW QSOs as he descended and on another made a cup of tea!
Now sadly a silent key, Roy will be sadly missed by all who knew him; a true amateur.
---
The card from W1AA is of note, being the first call in the US call book and coming from HULL (my home QTH). Wallace and I had friendly exchanges as to which Hull came first!
---
Frank, G3YCC
---