G3YCC'S HAM RADIO PAGES
CT1ETT's Homebrew Pictures
---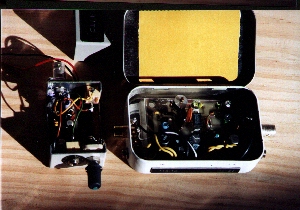 The 40-9er and Pixie 2 mini rigs showing the 'guts'.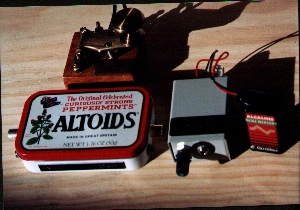 View of the two rigs with home made key. The Altoids tin was bought in San Fransisco CA.
The PCB for the Pixie 2 was provided by Dick Pascoe, G0BPS (Kanga Ltd., UK).
---
My grateful thanks to CT1ETT for allowing us to see his work and pictures. If you have any pictures for me, please do let me know (g3ycc@gqrpclub.demon.co.uk).