A Small Garden Antenna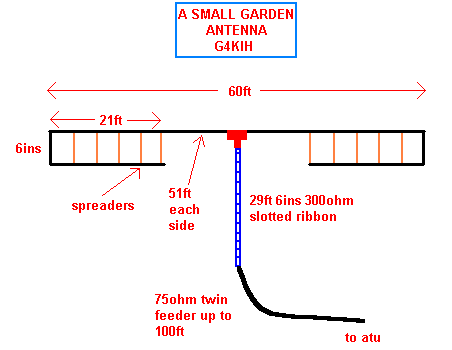 This antenna was described by Bill, G4KIH in Sprat 52 and is actually a G5RV modified to fit into a small space. Although a compromise, it performs well. Spacers made from glass fibre sheet cut into strips was used, each 6 inches long. The parallel antenna wires are secured with wire wraps.
To prove it worked, 40 metre QSOs with USA, VK on 20 and most of Europe were logged, using this system and it may well prove useful to the amateur with limited garden space.
---
Click here to return to first page