THE TY KEY IN USE
---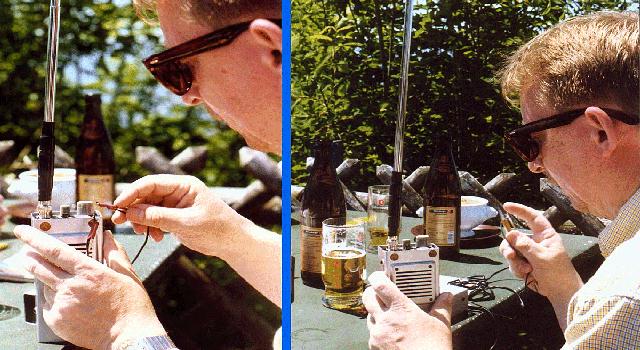 ---
The pictures above illustrate Tim, G0TYM operating with the TY KEy.
---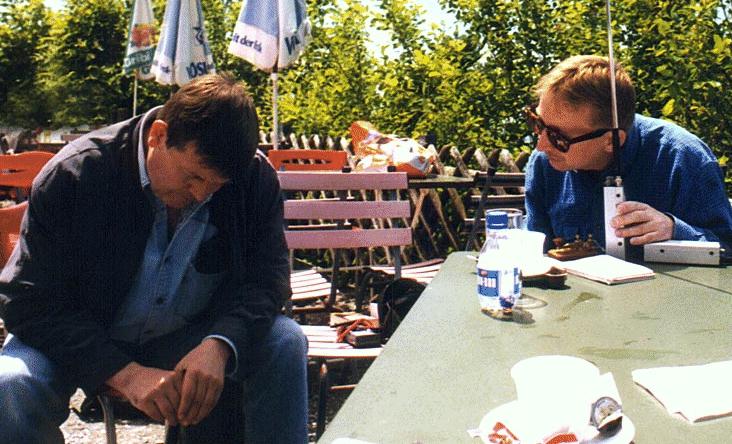 Guenter, DL1HQE listens with Tim waiting for a call.
---
More pictures from the Pfander trip.
---
My thanks to Tim, G0TYM for sending me the account of his trip to Austria and to Mark, G1ANI for allowing me to use his excellent photographs.
Frank, G3YCC