A WIDE RANGE VXO
G3ESP
---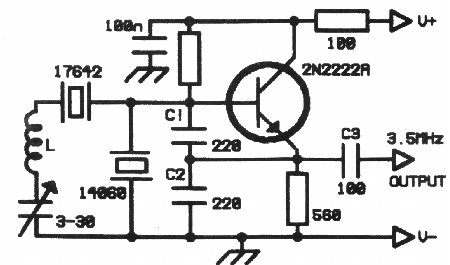 ---
This circuit by G3ESP was in Sprat 95. The two crystals (17642 and 14060 Mhz) oscillate at the same time, giving a resultant frequency of 3.509 - 3.587 Mhz. The output is taken from the emitter and should pass to a suitable band pass filter.

C 1,2 & 3 are plystyrene

L = 44 turns enamelled copper wire (0.4mm) on a T68-6 toroid.
---
Back to the first page