Silent Key
William G. Pierpont N0HFF
"What Hath God Wrought!"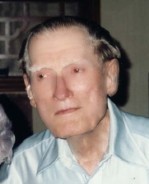 We regret to inform you, N0HFF William G. Pierpont has passed from this life.
From: his brother Ken KF4OW (kf4ow@juno.com)
Dear special Friends of my bother Bill Pierpont, N0HFF
Bill's lovely wife Enid called on Tuesday to let me know that his physical condition was deteriorating rapidly, and that the doctors had said he had only a few days remaining with us. Their daughter, Jocelyn had been called to try to come home as soon as her work schedule would permit.
This morning, Enid called to tell me that Bill is no longer suffering and is now safe in the arms of his Lord and Savior, Jesus Christ. His upward call & home-going was at about 6:15 Central Standard Time, February 20, 2003. For his Amateur Radio friends, Bill became a Silent Key at about 1215 UTC. Interment at a Graveside Ceremony late in the morning on Monday, February 24th, 2003
This will be followed with a Fellowship Luncheon at their Church at Noon. At 1:00 PM, CST, February 24th, there will be an "In Memory Service" in the Church Sanctuary with several participants and a Message by the Pastor, Rev. Tom Macy.
At that service, flowers and other types of 'memorials' are considered appropriate.
Certainly, cards and personal notes to his faithful wife Enid would be most welcome, especially during the coming, very difficult weeks.
If you wish to send any messages by mail:
Mrs. Enid Pierpont
2418 N. Fountain
Wichita, KS 67220
USA
Her telephone number at home is:
Area Code (316) 685-7348
There is no E-mail capability.
Their daughter, Jocelyn, is with her right now, but is expected to return to her office in Atlanta, Georgia, within days. She has made several trips to see her parents and rendered much help during those visits in the past year. These trips have taken most of her regular vacation time, and been filled with many difficult decisions and tasks.
Please pray for Enid and Jocelyn for comfort and peace during these difficult times ahead.
I want to express my personal "Thanks" to the many of you, who have sent many kind messages through me and also, to those of you who kept Bill and Enid in your daily prayers, that God's great grace would be "entirely sufficient". Bill's Christian life and witness in his own community, and to the Christian world was to the glory of Almighty God.  Through his skillful Biblical research and language expertise, Bill co-authored a publication some years ago of the first "genuinely new" book in a century: "The New Testament in the Original Greek according to the Byzantine/Majority Textform".  He continued to assist in further similar efforts until his health no longer permitted that activity. His technical talent and contributions in the field of aircraft structural dynamics and flight safety were very "pertinent".
Similarly, his contributions in the Amateur Radio 'world' have been "very significant" with his unique research and the publication of his excellent book "The Art & Skill of Radio-Telegraphy", which has been translated and published in several languages already.
Though the Family sorrows with his ascension to Glory, the world has been positively impacted by his life and contributions. With loving regards to all of you and 73, but KLU is now needed!
Bill's "lil" brother Ken, KF4OW
Yorktown, VA
NOTE:
RAES has made arrangements to continue to publish Bill's book The Art and Skill of Radio-Telegraphy on a no (Zero) profit basis.
The Radio Amateur Educational Society (RAES) is a Non-Profit Society registered in the province of Alberta, Canada.